Top 5 Things Moms Should Know About Orthodontics
---
Your skills as a mom are in constant demand when it comes to keeping family life functioning smoothly. Whether you're acting as a cook, chauffeur, accountant, or event planner, you're able to balance work, school, and extracurriculars like nobody's business, but wouldn't it be nice to take a backseat for once? When it comes to your child's smile, that's exactly what we invite you to do! Even if you excel in every other area of your child's life, their oral health requires the kind of expertise and guidance that only an orthodontist like Dr. Frey can provide.
Becoming an orthodontist requires several years of additional education and training after dental school, and these doctors are skilled in tooth movement, facial growth, and dental development. For example, Dr. Frey has many years of experience in creating healthier, straighter smiles for patients of all ages! You may not be an expert on orthodontics, but Dr. Frey is. That's why you can count on him to give your child a beautiful, healthy smile that lasts.
Orthodontic care is a big investment in your child's oral health, and we take the trust you place in us seriously. We want both you and your child to feel fully confident in the journey ahead, so let's take a look at some of the top things you should know about the orthodontic process before your child begins treatment!
Children should have an initial orthodontic evaluation by the age of 7
Although many people associate orthodontics with teens in braces, patients of all ages are able to benefit from improved oral health. That's why the American Association of Orthodontists recommends children have their first orthodontic exam by about the age of 7. Because their mouths are still developing and they still have baby teeth at this age, you may be confused by this recommendation. But as it turns out, that's actually the point! An early examination gives us the chance to spot any potential problems before they have the chance to become more serious. This can lessen, or even eliminate, any negative impact on your child's permanent teeth and bite.
We treat a number of younger patients here at Frey Orthodontics, and we've seen the difference preventive care can make. Starting treatment at the right time can have a big impact on a child's oral health, both now and in the future. While most children won't require any active treatment at first, an early exam lets us determine if orthodontic treatment is likely in the future, and when it would be most advantageous to begin.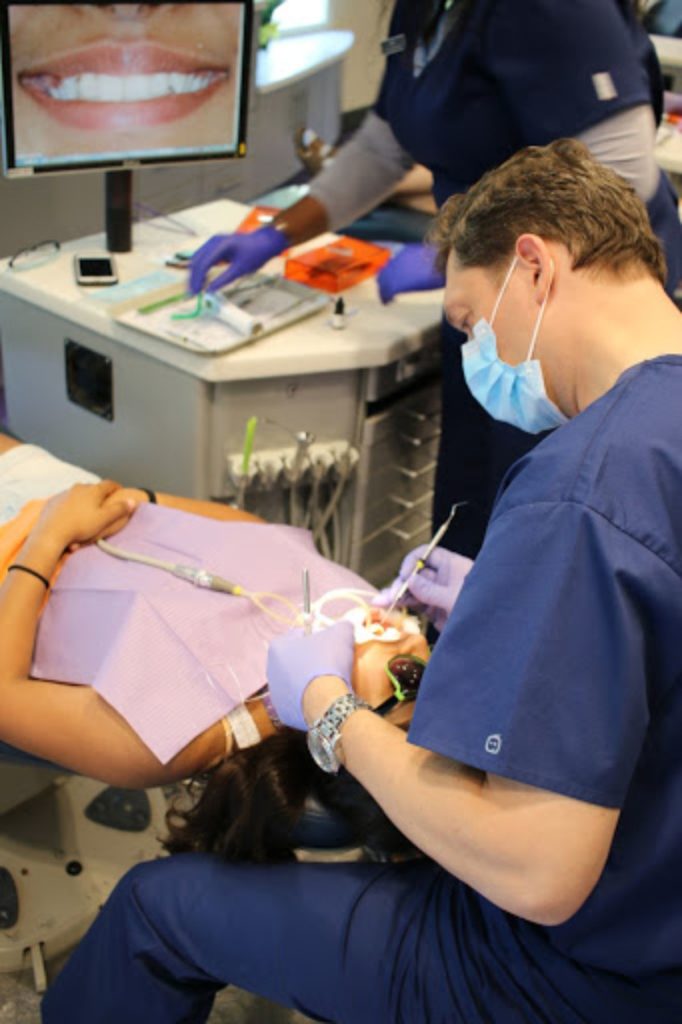 Orthodontics doesn't stop at straight smiles
There's a common misconception that orthodontics focuses mostly on straightening smiles, and not much else. The reality, however, is that we're able to address crooked teeth, misaligned jaws, and a great deal more!
Because straight teeth aren't the only indicator of a healthy smile, experienced orthodontists learn how to diagnose, prevent, and correct malpositioned teeth and jaws. By examining a patient's teeth, the movement and growth of their jaw, and the way the teeth are developing, we're able to catch any impacted, missing, or overcrowded teeth that may otherwise go unnoticed. This means that we're often able to correct issues before they can become bigger problems that require more serious or invasive treatment.
Choose an orthodontic office your family is comfortable with
Depending on the type of treatment, you can expect your child to spend quite a bit of time in the orthodontist's office. Most patients will be seen about once every 6-12 weeks or so, taking into account the type of appliance and the specifics of their treatment plan. It's important to find an office that you and your child feel comfortable with since you'll be visiting it so regularly!
We have two conveniently located offices in Naperville and Algonquin, and we are proud to provide our patients with a safe, welcoming, and stress-free environment. By utilizing the latest technology and most innovative treatments, Dr. Frey and the rest if our talented team are able to offer top-notch customized care. You and your family will be greeted warmly at every appointment, and we go the extra mile to make you feel valued and heard.
There are multiple treatment options available
At Frey Orthodontics, we combine cutting-edge techniques and technology with customized treatment plans to offer patients results they can be proud of. We offer the following treatments in both of our offices.
Traditional metal braces
This is the most popular orthodontic treatment available, year after year. Metal braces are composed of high-quality stainless steel brackets, wires, and bands that work together to gently guide the teeth into the desired positions. Today's braces are smaller, lighter, and more comfortable than ever before, and can even be personalized by choosing elastics from wide variety of fun colors!
Traditional metal braces are a reliable, efficient, and cost-effective option for straightening smiles and improving oral health. Metal braces can be especially helpful in more severe or complicated cases.
Invisalign clear aligner therapy
Unlike traditional braces, which are a fixed orthodontic appliance, Invisalign uses a series of clear, customized aligners to move the teeth over time. Because these aligners are nearly invisible and completely removable, they give patients extra freedom and flexibility. The soft but strong thermoplastic resin they are made of also helps patients avoid some of the friction and abrasions that braces can cause. As the teeth begin to shift, the aligners will be changed out every 1-2 weeks to keep up with the movements.
It's important to note that the Invisalign system relies almost entirely on patient compliance to work. The aligners must be worn a minimum of 20-22 hours every day, throughout the course of treatment, in order to achieve the desired results. Invisalign tends to work best for mild to moderate orthodontic issues, so it may not always be a suitable choice for patients with more severe or complicated cases.
Treatment times vary on a case-by-case basis
When it comes to how long a patient will be in braces or aligners, there's no "one size fits all" answer. Each case is different, and every patient responds to treatment in their own way. The length of time that your child will require treatment will depend on their specific case, the severity of the problem, the health of their teeth, gums, and supporting bone, and how compliant they are. We can tell you, however, that braces tend to be worn for about 12-24 months on average, while Invisalign treatment is usually around 12-18 months.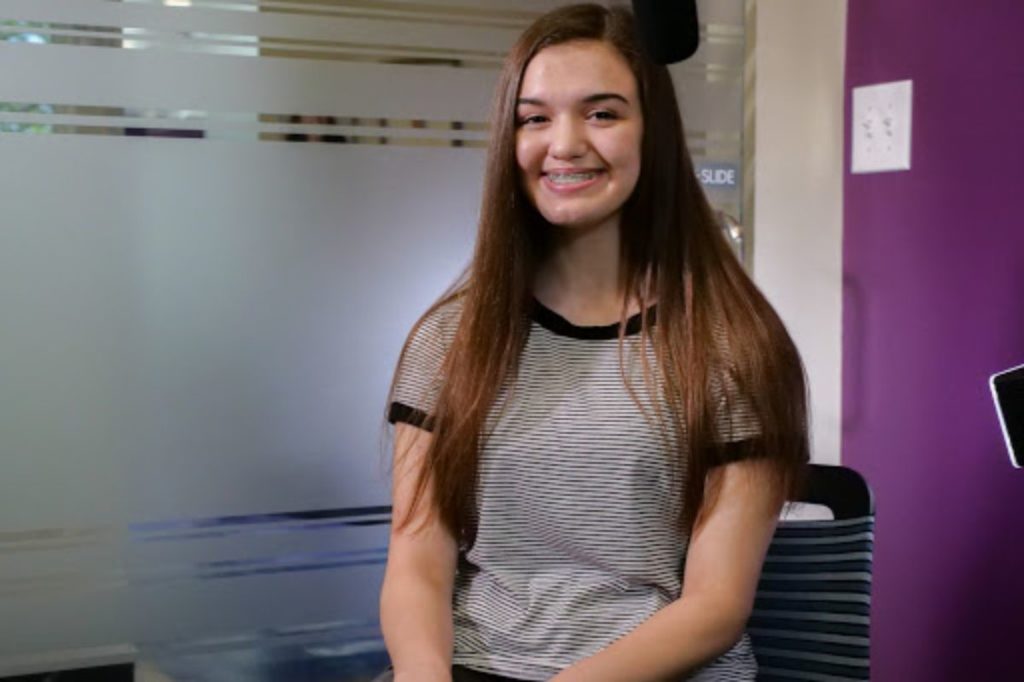 Give your child the gift of a beautiful, healthy smile with Frey Orthodontics
We know that you want nothing but the best for your child, including a healthy smile that will last them a lifetime! If you have a child who is age 7 or above, we'd love to schedule them for their first orthodontic exam with Dr. Frey. Get in touch today for a FREE consultation!